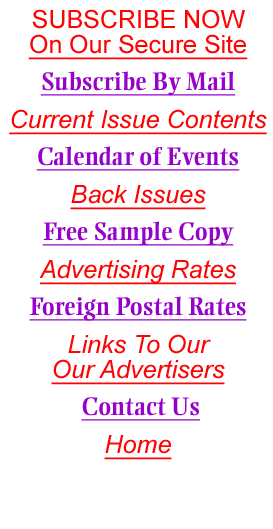 Additional Foreign Postage Rates
Antique Doll Collector is circulated worldwide.
Foreign subscriptions are sent via air mail.
For orders outside the U.S., we accept credit cards,
international postal money orders and checks
drawn from a U.S. bank. We cannot accept cash.
The following additional postage amounts will be
added to the base subscription price:
Canada add $27 per year. Europe add $31 per year.
Japan, China, Australia, New Zealand
and Mexico add $33 a year.
South America and Singapore add $36 per year.
Bermuda and South Africa add $41 per year.